ACT is a simple, yet powerful framework. A foundation of branding, marketing, and advertising principles which together provide a strong base for your organization's growth.
When a financial institution takes full advantage of ALL of these principles, they open up new paths for long-term growth.
Many will do some, but few will do all. That is where the true strength lies.
Authentic
Discover the true personality and perception of your organization. Are you aligning with your best audience?
Consistent
Exemplify your organization's personality/brand in EVERY interaction. Is your brand-building building trust?
Transparent
Identify methods for connecting more deeply with your target audience. Do they know your good intentions?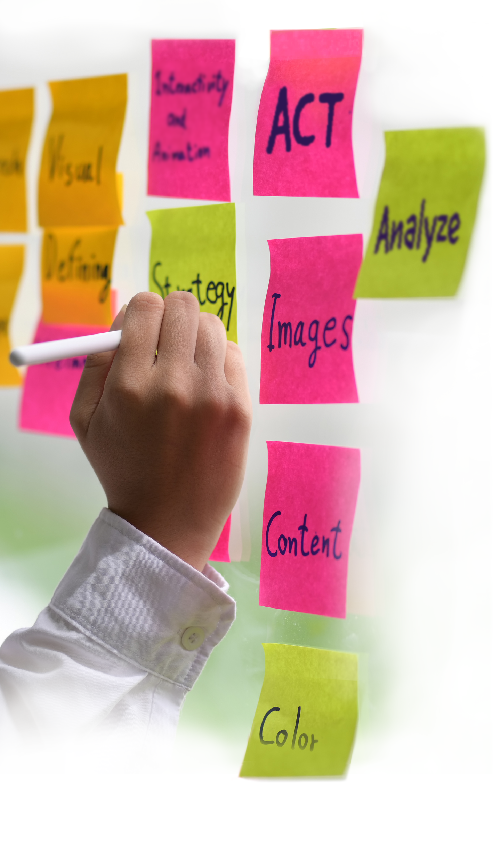 Each section of ACT provides specific steps to strengthen your positioning. Moving through this process as a team gives everyone a deeper understanding of your own culture, the target audience, and how your communications can be more efficient and effective.
Here's sneak peek of the steps, but for more detail sign up for the 5-part email course (it's FREE!) 
Strategic Growth
Stop the rate race. There will always better rates out there. Attract more loyal account holders through meaningful branding, marketing, and advertising. Growing through differentiation might be a slower process, but those account holders are coming to you for the right reasons, not just because your rate is better. If they come to you because of rates, odds are they will leave you because of rates.
Confidence
Let's be honest. You know what you're doing, but your peers, maybe even the board, challenge your ideas. They might try to ride roughshod over your plans as they push their own agendas. Having a sounding board, especially one with financial marketing experience, will bolster your position. That doesn't mean I'll be agreeing with you all the time, but it does mean you have a cohort in your corner.
Clarity
You and your team will gain a clear understanding of how others see your financial institution, how that aligns (or doesn't) with the true personality and culture and how you can make adjustments.
Efficiency
Gaining a strategic approach to your creative will provide guidelines and a framework for future campaigns and promotions. Stop the frustration. Stop wasting time and effort on trying to come up with new promotion ideas for each and every campaign. 
Perspective
 The vision inside a financial organization can get very narrow. I've been there. I know the day-to-day activities can be so overwhelming it's tough to look beyond the problems and politics. An outside perspective can help smooth out many wrinkles and often alleviate issues. I'll listen to your situation, then frame any suggestions in relation to the industry, your market, and your organization. You have a unique culture, with unique individuals, but often the issues you're experiencing are very similar to others in the industry. Patterns emerge and with those, solutions emerge which can be refined for your situation.
Ready to stop struggling to stand apart from other banks and credit unions? Let's collaborate! 
I'll lead you and your team through the ACT framework in fun, creative workshops (virtual or in-person). You'll gain a deeper understanding of your culture, how others perceive your organization, what type of account holders would be your most profitable, clarity for your marketing and advertising pieces, how to coach your staff for consistent communications, and so much more!
It all works together to build a stronger, more authentic, unique brand which sets you apart from the competition.