Capturing your credit union or community bank's unique market position is a bold transformation! Let's take it on together to strengthen your financial institution.
We'll start with a coffee chat – just an informal, but very important session for you to tell me your concerns and goals.
Then we can discover which type of collaboration works for your working style, budget, and goals.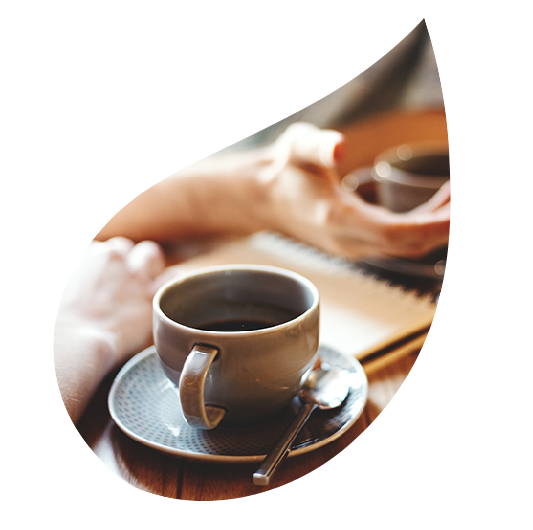 How Would You Like To Collaborate?
Creativity Coaching
Are you often stuck for new ideas? I mean, how many new auto loan headlines can you dream up anyway? Let's get together to work on
moving through creative blocks

impacting long-term growth through visuals and voice
understanding your ideal account holder to create meaningful content
Ultimately, the goal is to move towards a more strategic approach to creating copy, design, and other creative assets. Let's get you and your team out of the order-taker business!
These sessions are as-needed and priced per each.
Workshops
Whether remote or in-person, I'll guide you through the ACT framework as we lay the foundation for capturing your unique market position. After an initial assessment, your workshops will be tailor-made for you and your situation, but will likely include these milestones:
Researching your competition's messaging

Assessing your organization's culture & personality

Discovering your financial institution's unique message, look and feel

Coordinating all communications

Culminating in a strategy for consistent, meaningful marketing & advertising
Workshops are a set and structured group of sessions, priced as a group.
Confidante Calls
 It can be tough being the lone, learned, voice of Marketing. To gain and maintain your organization's unique market position means staying firm on strategic branding, marketing, and advertising decisions. These ongoing sessions can strengthen your point of view, sharpen your creative assets, and shape your unique market position. Confidante Calls are also a great time to evaluate any campaigns, collateral, and other creative elements you might be working on.
These are monthly or quarterly sessions, priced in either 6-month or 12-month groupings.
"Jackie has been a great asset to our team over the years. From branding for a new line of business to managing TV production, we have received quality work all delivered on time. The project process that Jackie provides is one that makes you want to work with her again. We look forward to future projects with Jackie." – Rachel, VP Marketing of a $600 mil credit union
"Jackie provides the perfect balance of creative and practical marketing strategies to position our bank uniquely in each of our markets. Jackie's experience with financial institutions and design capabilities also provides the partnership  I need to keep improving the Bank's look and feel consistently across all platforms." – Katiya, VP Marketing & Sales of a $1B community bank
"From the creative to the timeliness to just the overall way she treats her clients, Jackie is absolutely top notch!" – Amanda, VP Marketing & Business Development of a $350 million credit union